">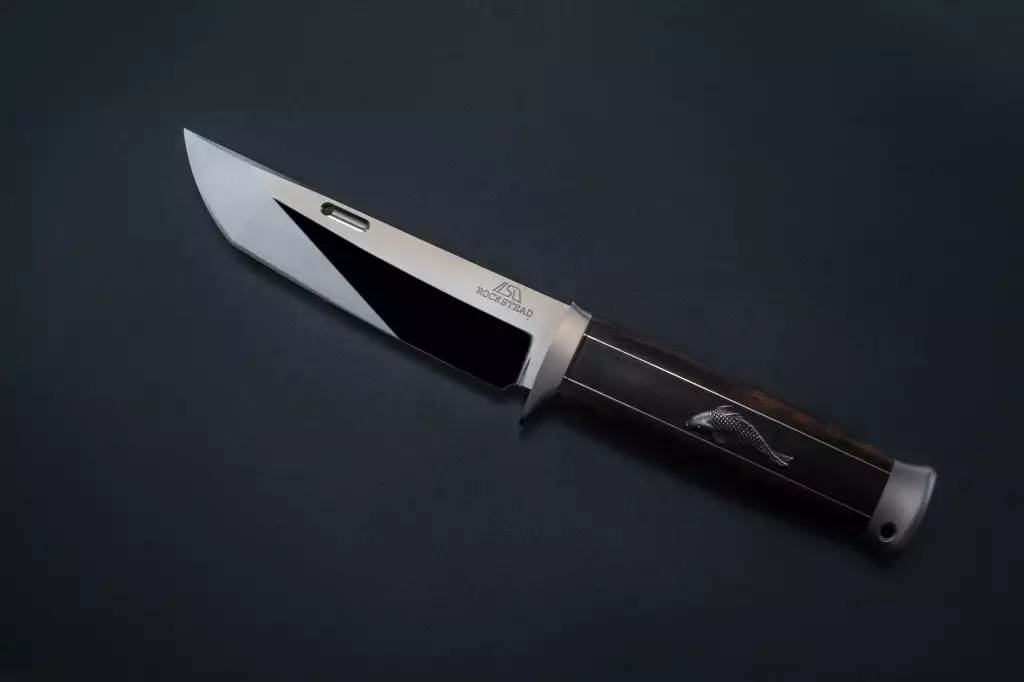 Expected 20th of September 2020.
This knife's original model is DON-ZDP. The blade shape is "Tanto-Honzukuri" with Tanto-convex grind. Rockstead is making "Tanto" blade shape with their CHI model. But this blade shape is "Tanto-Shinogizukuri". That means straight grind.
There are only few knife makers who make this kind of blade shape. But nobody does a "Tanto-Honzukuri" with mirror polished surface.
The other point of the knife is the handle's design. This handle motif is traditional Japanese Tanto-sword (Wakizashi). Handle materials are ebony with silver plate inlays and decorated carp KOI menukis made by silver casting.
Other features
Lanyard hole, Pocket clip, Presentation case, Limited Edition with Serial number.